Get coverage built to protect you and your family
Auto Insurance: How much coverage does my family need?
Choosing the right auto insurance policy can prove to be a daunting feat in itself. In today's overcrowded digital landscape the myriad of options of coverage finding the right auto insurance  that can often leave most customers confused . Cheap isn't good and good isn't cheap. Finding the right auto policy that matches your budget and accommodates the right amount of coverage to protect your loved ones and personal assets. It would also facilitate getting your car back on the road in an expeditious manner. Your policy should protect your vehicle in the event of accidental damage, theft, or any other event etc. Your auto insurance should cover your family against medical and legal damages in the event that you're at fault for an accident involving your car.
An auto insurance policy is a contract negotiated between an insurance company and the holder of the policy. In most cases you would pay a monthly premium for any specific losses for the duration or term of the auto insurance policy. Cruz Insurance Agency, Inc. is here to help you determine what is the best customized coverage to fit you and your family needs.
Let Cruz Insurance Agency, Inc. can help you find the right coverage or policy by shopping your quote to multiple top insurance providers. Since our company is based in Burlington,VT we focus on providing the best customer service throughout your experience. Auto Insurance coverage can vary from state to state. In most states to drive a car you must have the following:
Liability coverage — to pay for losses you cause others, or
No-fault coverage — to pay you and your passengers for medical and related expenses caused by injuries from a car accident, regardless of who is at fault, or both liability and no-fault coverage.
Some states require by law that you must have coverage that protects others from losses they cause to others. Having the right insurance policy is crucial to protecting your family and to help ensure that you're covered and abiding by the law.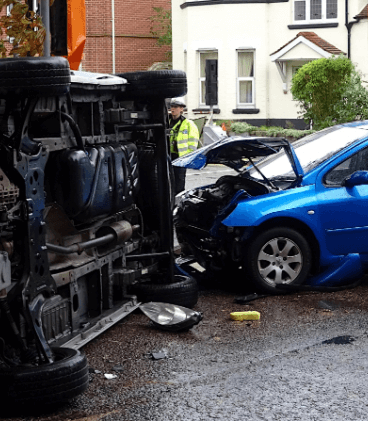 Are you financing a new car?
If you are purchasing a new vehicle you must have both of the following:
Collision Coverage:
If your car is damaged or destroyed in an accident, collision insurance coverage will typically pay to fix or replace it. Types of covered accidents include hitting another car or hitting a stationary object, like a bridge or a tree. Collision insurance can also help if someone or something else hits your car while it's parked.
Comprehensive insurance:
Is simply an optional auto insurance coverage that protects your car against damage not resulting from a collision, as well as from theft. It covers a wide spectrum of events that can damage your vehicle, including break-ins, fire, and or a rockslide on a mountainous road or highway.
Business Auto Insurance
The last thing a business owner needs to worry about it paying for costly damages to business vehicles. Commercial/business auto insurance allows you to rest easy. If you or any of your drivers are in or cause an accident the insurance policy pays for damages and medical bills.
Unlike personal insurance that covers the policy holders, businesses need auto insurance that protects all drivers of a company car and employees who drive their own vehicles while on the job. Only commercial or business auto insurance provides this coverage.
The components of a commercial/business auto insurance policy include:
Commercial auto liability: Protects you from the expense following a collision between two or more vehicles.
Medical payments coverage: Covers the expense of medical bills, including dental, following an accident.
Uninsured motorist: Protects you from other drivers who either lack insurance or do not have enough coverage, as well as hit and run drivers. This coverage is included as part of Vermont's required liability coverage.
Collision: Covers damages caused by a collision between an object, including animals, and your company vehicle.
Comprehensive: Pays for damages caused by another factor, other than collision, such as hail, tree branches or rocks.
Loading and unloading coverage: Protects you from paying for damages caused to items you are transporting from one location to another.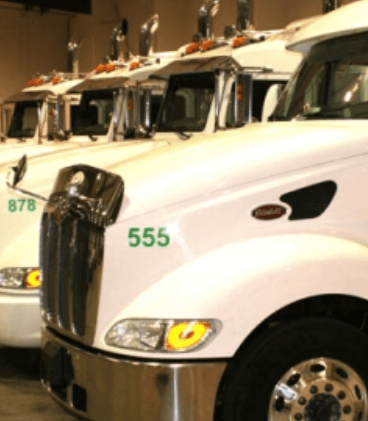 Create the policy you need by combining these coverages. In the State of Vermont, liability insurance is mandatory, but you can add additional coverages to protect you from paying extensive amounts of money if one of your driver causes an accident. In addition, it helps you pay for any expenses your worker might face following a collision.
We specialize in creating commercial auto insurance policies that meet the needs of every business, large or small. Contact us today to learn more about a commercial/business auto insurance plan that fits your company.
Motorcycle Insurance
Vermont requires motorcycle drivers to have motorcycle insurance. Our agents offer insurance policies for your motorcycle that protect both you and your motorcycle. Two out of three motorcycle accidents involve another vehicle. Make sure you're fully protected.

Motorcycle liability coverage protects you, your passenger and others involved in the accident. Full liability coverage includes: (make below bullet points where asterics are)


Bodily injury liability
Passenger liability
Property damage liability
Medical payments
Uninsured/underinsured motorist coverage

In addition, you can choose to add additional coverages to your motorcycle insurance policy. Collision coverage and comprehensive help cover the costs, minus a deductible, if you are in an accident.

Collision coverage pays for repairs to your motorcycle and to your protective gear, such as your motorcycle helmet, if you're involved in a collision. Comprehensive coverage pays for damages, including damages to your radio/stereo system, caused by unexpected events like fire, flooding, theft or damage from objects like hail or tree limbs.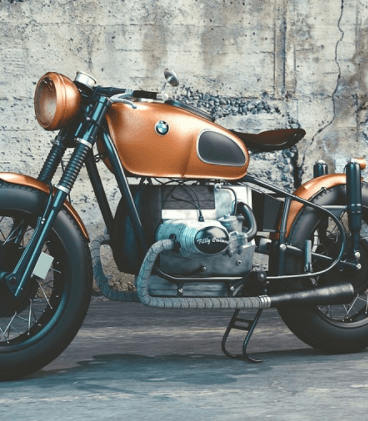 There are other important motorcycle coverage you may want to consider.


Optional equipment coverage pays for damages to add-ons and custom equipment.
Rental reimbursement pays for a rental used while your bike is in the shop being repaired.
Towing and labor pays the expense of towing your motorcycle to the repair shop.
Scooter Insurance
The State of Vermont requires drivers of scooters to have scooter insurance with at least liability coverage. Liability coverage provides protection against bodily injury, medical payments, property damage and uninsured/underinsured drivers.
Thanks to their fuel efficiency and affordability, scooter use is surging. They're inexpensive means of transportation for commuters and great for running errands because they travel faster than mopeds. The Department of Motor Vehicles in Vermont classifies scooters as motorcycles. Therefore, Vermont laws require scooter drivers to have a motorcycle endorsement on their license. Scooters must also be registered and inspected every year.
As stated earlier, you must have liability coverage on your scooter insurance policy to meet Vermont requirements. Additional insurance coverage options for scooter owners include:
Collision coverage: Pays for damages caused by a collision with another vehicle, animal or stationary object, such as a fence, telephone pole or tree.
Comprehensive coverage: Provides coverage paying for damages caused by unexpected situations like flooding, storm damage, tree limbs, theft and vandalism.
Custom parts and equipment coverage: Covers damages caused to add-on and customized scooter equipment.
Towing and labor coverage: Protects you from unexpected expenses if your scooter breaks down. Towing to a repair shop, charging a battery, emergency deliveries of fuel or oil and tire changes are included in this coverage.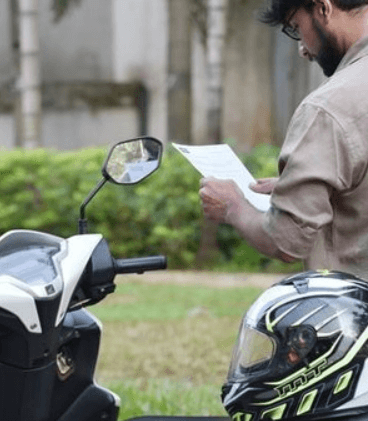 We know you want to protect yourself from costly expenses following an accident on your scooter. Our agents will help you create a scooter insurance policy matching your specific needs and meeting state laws. Contact our office today for more information and a rate quote.
Recreational Insurance
Enjoy year round fun without worrying about damages caused to your recreational equipment. Recreational insurance protects you and your favorite recreational vehicle from damages occurring in a collision or some other unexpected event.
People often think their homeowners or auto policy covers damages to their recreational vehicles while being towed or parked in the yard or garage. This is not always true. Coverage can be limited in cases where it does apply.
We offer a full line of recreational insurance policies, including:
ATV insurance
Boat insurance
Jet ski insurance
RV insurance
Snowmobile insurance
If you own a recreational vehicle, liability protection pays for damages and medical expenses occurring after a collision with another recreational vehicle, person or object. Liability coverage includes bodily injury and property damage protection.
Our agents are fully knowledgeable, many enjoy recreational activities too! We can help you establish a recreational insurance policy that protects you and your equipment from costly expenses. Call us today for more information.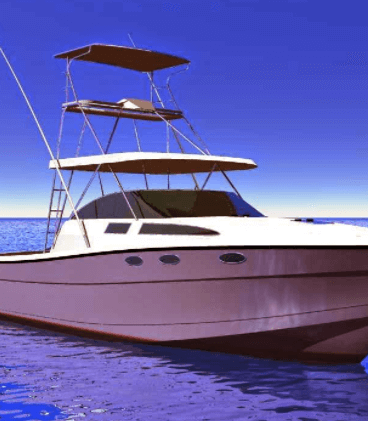 Optional coverages that you should investigate are:
Comprehensive coverage pays for damages caused by anything other than a collision. Damage from hail, flying rocks or falling tree branches is covered with a comprehensive policy.
Damage protection for your ATV, boat or snowmobile trailer.
Emergency service protection helps cover the expense of being towed back to shore.
Roadside assistance coverage helps pay if you need to be towed from the woods or a trail system within a certain distance from the nearest road.
Compare quotes and get life insurance in right way
Reliable. Personable. Fast.
Start a fast, free auto insurance quote with Cruz. We help you find any insurance coverages that are right for you, so you're not paying for anything you don't want!
Get a insurance quote – typically in 2 minutes or less. Switch to Cruz for an insurance policy from a brand you can trust.
Facing any problem to get a quote!
Still have you any problem for solutions?
For any inquiries relating to my Retail and Leadership Programs or Coaching and Mentoring services feel free to speak to me personally by call us during business hours.
Head office address:
3556 Hartford Way Vlg, Mount Pleasant, SC, 29466, Australia.
Call for help:
(734) 697-2907
(843) 971-1906