General Liability Insurance
Get coverage built to protect you and others
Getting to Know General Liability
Walk away from your customer smelling like a rose. Get to know and understand General Liability (GL) coverage.
Included within this Reference Guide, you will find various GL terms & definitions. These terms are outlined within the proposals sent to you by NEA. This guide will serve as an aid to help you and your staff to understand General Liability coverage.
OCCURRENCE LIMIT – An accident, including bodily injury or property damage, which occurs during a policy period.
AGGREGATE LIMIT – the maximum amount the policy will pay during a policy term.
PREMISES/OPERATIONS – Included in the Business Liability. Premises exposures arising at the place of business, such as a store or office, (a slick floor or loose board might cause injury.) Operations exposure relates to the insured's ongoing operations – generally associated with manufacturers, processors, or contractors, The CGL policy covers these operations whenever the insured is operating. (A contractor who has several jobs going on at one time has operations coverage at each jobsite).

PRODUCTS/COMPLETED OPERATIONS
Included in the Business Laib. Provides protection for all injuries occurring away from the premises & arising out of the insured's work or product.
The products exposure is the possibility that a product sold, manufactured or distributed by the insured might injure a person.
Completed Operations exposure relates to the insured's liability for work that have performed and finished.

PERSONAL INJURY – A General Liability coverage that provides protection if the insured is accused of publishing (whether  verbally or in writing) inaccurate information that slanders or libels a person or organization; publishing materials that violates a person's right to privacy; false arrest, detaining or imprisoning someone; maliciously prosecuting someone; wrongfully evicting someone.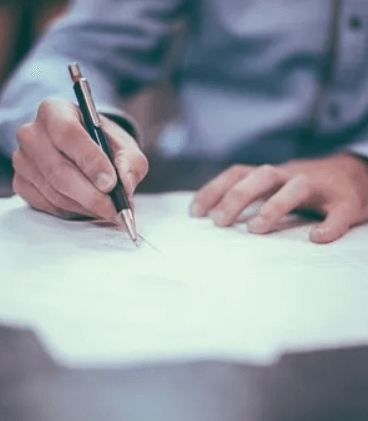 ADVERTISING INJURY – A General Liability coverage, combined in standard commercial General Liability policies with Personal Injury coverage, that insures the following offenses in connection with the insured's advertising of its goods or services; libel, slander, invasion of privacy, copyright infringement and misappropriation of advertising ideas.

BUSINESS LIABILITY COVERAGE – Provides liability coverage for business operations if a claim arises due to bodily injury to customers of the insured or to the general public. Coverage is also provided for damage to property owned by the others.

CONTRACTUAL LIABILITY – A General Liability coverage that extends to any liability the insured may assume by entering into various types of contracts, some of these contracts may include a building lease; an easement of license agreement; an agreement to indemnify a town or city if required by ordinance; an elevator maintenance agreement.
Compare quotes and get life insurance in right way
Reliable. Personable. Fast.
Start a fast, free auto insurance quote with Cruz. We help you find any insurance coverages that are right for you, so you're not paying for anything you don't want!
Get a insurance quote – typically in 2 minutes or less. Switch to Cruz for an insurance policy from a brand you can trust.
Facing any problem to get a quote!
Still have you any problem for solutions?
For any inquiries relating to my Retail and Leadership Programs or Coaching and Mentoring services feel free to speak to me personally by call us during business hours.
Head office address:
3556 Hartford Way Vlg, Mount Pleasant, SC, 29466, Australia.
Call for help:
(734) 697-2907
(843) 971-1906